Get nature to your designs.
Bring trending green walls to your projects. Impress your clients with green designs and show them how modern you are.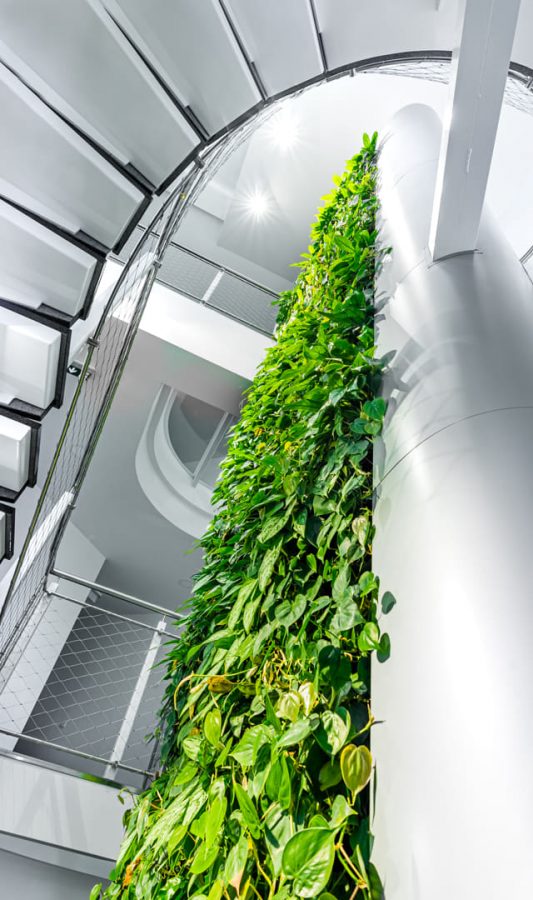 Benefits
Inspire change
-We know that your designs are already impressive, but you can add the most pleasing touch – add a green wallto your design.
-The green wallhelps to improve air quality: moisture air,less dust. healthier
breathing.
 Adaptable to any conditions
-Houses or offices. hotels. cafes. schools. public spaces.and also outdoors.
-From small designs at houses to considerable wal s in thelobby.
-Allthat is needed is an existing stable wall or a space suitable for constructing such a wall.
Simple installation, simple care
-We take care of idea, through project and bui ding to maintenance.
-Easy installation without damaging the wall
-Maintenance is effortless (water once per week), and we can also provide furt her maintenance.
 New Dimension in your projects
-Bringing vertical green dimension – on smallspace.you willhave a big and impressive result.
Environmentally friendly
-Produces oxygen
-Help companies Look greener (Literally 🙂
-The system is bui t from 1acyclable plastic.