Motivating and pleasant space for employees and customers
You will catch the interest of the customers on the first green sight. Your employees will appreciate an enjoyable and engaging working area.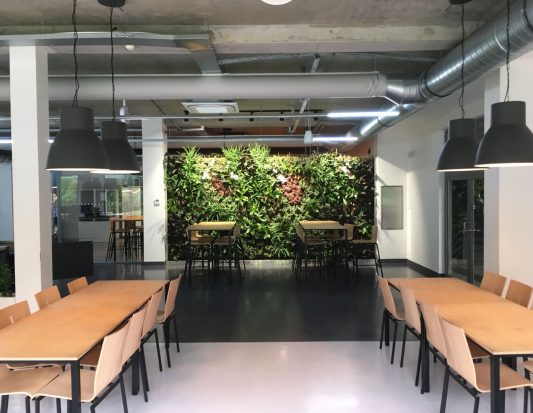 Green walls are suitable for improving the environment in:

hotels, restaurants, cafeterias
office spaces
schools
retail stores
healthcare facilities
public spaces
basically, every place which needs a green spirit
Benefits
The ecosystem of its own

Reduce dust
Increase air humidity
Healthier breathing
Good for allergic people
Less cleaning
Complete service without worries

We take care of idea, through project and building to maintenance.
Easy installation without damaging the wall
Movable – if you move, your green wall can go with you
Individual design

From small to big – few flowers in the frame on the wall to the vast green walls
Put your favorite flowers – I will advise you which are the best for your place and growing
Possible to install Indoors and also outdoors
Simple care

Water once per week is enough.
You will get a manual on how to take care of your green wall
If you wish, I will help you with further maintenance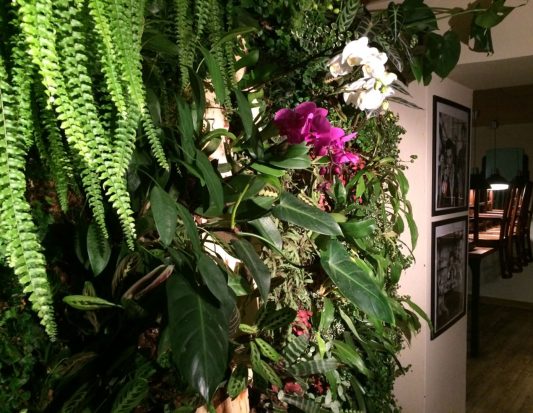 How it works
Contact me and say/write (link to contacts) to me your idea
2. Meeting
3. Meeting at green wall place. I will explain to you how it works, show you different  possibilities, we can discuss the flowers you want to have.
4. I will send you the project and the price. If you agree and like it, we will continue with the project. We will decide on the day of installation.
5. The building of the green wall
6. Most of the projects take up to 1 day. We will also clean the place.
7. I will explain to you how to take care of your green wall, or I will provide you with the maintenance (we will agree on the plan)
8. Enjoy your green wall, don't hesitate to contact me in case of any problems.